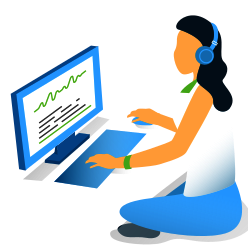 Voicedocs Transcriber
Transcribe an interview, speech or any audio recording in minutes.
Upload the audio file
Get automatic transcription with speech recognition technology
Easily edit transcription with editor which syncs audio and text
Voicedocs Dictate
Type with your voice in any program. Create documents, e-mails or comments faster - Speak instead of typing with Voicedocs Dictate. Speak to your smartphone, Voicedocs will convert your speech to text and type into PC.