Free Phone Call Apps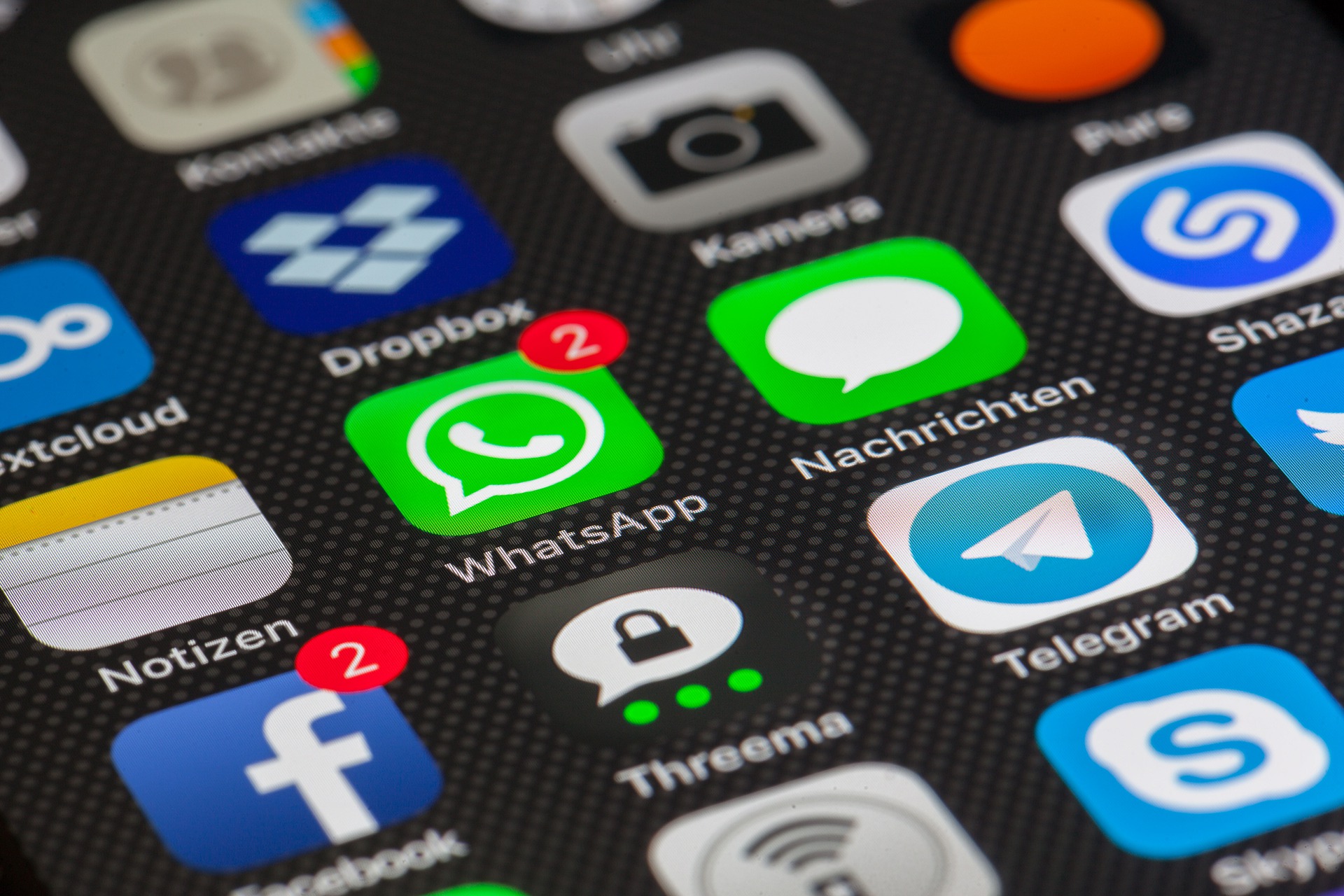 The advances in technology make it possible to connect with anyone and anywhere in the world. There were times when the internet wasn't available anywhere, and people used just regular cellular calling methods. Talking on the phone using the internet and on top of that, seeing that person on the screen weren't something people would imagine a half-century ago, apart from science-fiction stories. Old-fashioned cellular network-based phone calls still exist, but when you compare them with Wi-Fi calls, we may even assume that they will be history in the near future.  
With apps available on the app stores, it is possible to make free voice and video calls without relying on having a cellular plan on your phone or computer. The only thing you need is an internet connection. It is true that if you pay for limited internet data, you can't have unlimited calls, but if you use Wi-Fi and pay a monthly bill, you can pretty much make unlimited voice and video calls. It is worth mentioning that paying for phone data and using it for phone calls is still much more affordable than calling using your minutes.  
One of the benefits Wi-Fi calls have over cellular calls is that cellular calls are primarily country-specific. If you leave your sim country, you have to activate roaming, but it is expensive and not convenient for a long period of time. You may even have issues with the signal even if you a roaming. You can use Wi-Fi anywhere and make calls without depending on the sim signal or roaming.
Another feature some of the apps offer is calling from a laptop or mobile device to a real mobile number. In this case, the receiver doesn't use any app but is able to receive your call.
Most of the phone call apps available today offer free voice/video calls and support texts, stories, creating groups, etc.
This article will look at some of the apps Windows, Android, iOS, and other operating systems users use. These apps come with a number of possibilities, benefits, and drawbacks.
For a large number of people, Whatsapp was the first phone call app they ever used. It came to the scene even before touch screen mobile phones were widespread around the world. It had 2 billion active users in March 2020. We may surely say that WhatsApp is Google of messaging and calling apps. Unlike some other apps, you need a mobile number to register in the app. But you don't need to have minutes on your cellular balance to make phone calls. It works with an internet connection. It offers both mobile app and web versions. You can add someone using their phone number, or if the person already has the app and is in your contact list, it should show in your app. As with many apps, WhatsApp lets you add stories to your status. One of the downsides of the app is that images and videos lose their quality if you send them through the app. The messages and calls are encrypted, which is one of the must-have features in any messaging and calling app nowadays. Additionally, if someone doesn't have WhatsApp, there is an "invite" icon next to their name. By pressing it, you can ask them to join the app.
So, let's sum up all the benefits and disadvantages:
WhatApp advantages
It is free and doesn't ask for a subscription at any point
You can call anyone anywhere
It is available on almost all operating systems
WhatApp disadvantages
You need a mobile number to register in the app
Images/videos lose sent via the app lose their quality
It isn't possible to call mobile numbers directly
Available on: Android, iOS, KaiOS, Windows, Mac OS. For Android, it is available in 60 and for iOS in 40 languages. 
Skype isn't as popular as it used to be. It was the main video call app at one point before more functional apps flooded the market. The app supports both mobile and desktop platforms. It is owned by Microsoft, and all you need to have is a Microsoft account to create a Skype account. You can use someone's email address, phone number, or username to add them to your contact list, assuming they already have a Skype account. Like Whatsapp, Skype allows messaging, texting, voice, and video calling between the users. One of the features Skype offers is calling mobile numbers and landlines directly. For that, you need to buy credits or pay for a premium subscription. For new users, it offers a free one-month trial of choosing one country and making phone calls to any mobile/landline number in that country. The free trial provides you with 300 minutes balance for that.  
Skype advantages
No need for a mobile number
Voice/video calls and texts
Possibility of calling mobile numbers and landlines
Skype disadvantages
It may be pricey to call some countries
Connectivity issues and easy background noise picking
Available on: Windows, macOS, Linux, Android, iOS, iPadOS, HoloLens, Xbox One, Xbox Series X/S. Supports 108 languages.
Telegram's popularity is rising every day. It was launched in 2013, and today, it has approximately 550 million users. It is also free, and you need to download it to your computer or mobile phone to use it. Similar to Whatsapp, you can only call someone if they have the app installed on their device. One of the advantages Telegram has over other similar apps is that the app doesn't downgrade the image and video quality the user sends to another user. Telegram claims to be one of the most secure calling and messaging platforms. It doesn't have any subscription fee or bothers the user with any advertisement. Telegram also support group feature. As of now, there can be 200000 people in one group. That's a huge advantage over the other apps with the same feature. They have 200-300 capacity. One of the distinctive features Telegram offers is that you can see people using the app around you by enabling location features on your device.
Telegram advantages
Free and compatible with almost all operating systems and many devices
Preserves image/video quality
Telegram disadvantages
You can't call phone numbers or landline
You need a phone number to register
Available on: Android, iOS, Windows, macOS, Linux, Web platform. Supports 19 languages.
The app that is owned by Facebook started as Facebook Chat in 2008. Messenger is strongly connected to Facebook. In order to be able to make calls using Messenger, the person you want to call should accept your message request. Messenger also doesn't support calling mobile numbers and landlines. By July 2021, Messenger was the second most used (1.3 billion users) texting/calling app, right after WhatsApp. Using Facebook on a browser doesn't require having the Messenger app to connect with the people, but if you use the Facebook app on your phone and want to send a message or call someone, you have to download Messenger from the Play/App Store. In order to use the app, you need an email address and password you used to create a Facebook account. The user doesn't need a phone number to register with the app, although you may need to if you want to protect your account with two-factor authentication.
Facebook Messenger advantages
No need to own a mobile number
A lot of people use it, so it is rather easy to find the people you want to connect with if you know their Facebook profile details
Facebook Messenger disadvantages
It isn't possible to call mobile numbers or landlines
It is available across multiple platforms in web and mobile app versions.
Available on: Web, Android, iOS, Windows 10, macOS. Supports 111 languages.
Viber, also called Rakuten Viber, offers web and mobile versions of the app, so it is possible to call from app to PC or any variation of it. If someone on your contact list uses Viber, you can see it in your app and call or text that person. It is also a cross-platform app and offers the same functionalities in all platforms it is available. One of the disadvantages Viber has is that there are ads. They are tagged as "ad" or "sponsored."
Viber advantages
It's a cross-platform app
If someone from you contact list uses the app, you can see and call them
Viber disadvantages
There are ads
It isn't possible to call mobile numbers and landlines directly
Available on: Android, iOS, Microsoft Windows, macOS, and Linux. Supports over 40 languages.